Aluminum: History, Technology, and Conservation (Proceedings from the 2014 International Conference)
book
book
Books are generally long-form documents, a specialist work of writing that contains multiple chapters or a detailed written study.
posted on 12.09.2019, 16:10
by

Claudia Chemello

,

Malcolm Collum

,

Paul Mardikian

,

Joe Sembrat

,

Lisa Young
The current volume brings together papers presented at the 2014 "Aluminum: History, Technology and Conservation" conference held at the Smithsonian Institution's American Art Museum; the conference was followed by a hands-on workshop held at the National Air and Space Museum's Steven F. Udvar-Hazy Center, which utilized the museum's collections to illustrate aluminum's use, conservation challenges, and repair techniques as well as to introduce participants to analytical techniques such as X-ray fluorescence for the identification of aluminum alloys and finishes. The three day international conference and two-day workshop were co-hosted with the Smithsonian Institution, the Foundation for the American Institute for Conservation and the International Council of Museums Committee for Conservation Metals Working Group. An unprecedented group of speakers, organizers, and sponsors made possible the first ever conservation conference solely dedicated to aluminum. The conference featured presentations by twenty-seven speakers from Europe, Asia, Australia, and North America who explored various aspects of degradation phenomena and conservation strategies for aluminum objects, from sculpture to aircraft, from nineteenth-century jewelry to underwater archaeological objects. The proceedings are divided into eight categories and represent the various themed sessions: the history and manufacturing of aluminum, corrosion and deterioration, characterization and identification, conservation of archaeological objects, conservation and use in contemporary art, conservation of architectural elements, surface treatments and inhibition, and preventative conservation.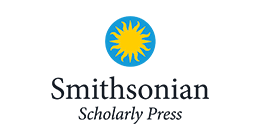 Categories
Keyword(s)
History
Series
Smithsonian Contributions to Museum Conservation
Publication date
30/07/2019
Funder(s)
Smithsonian Institution; Smithsonian American Art Museum; National Air and Space Museum
Licence
CC BY-NC 4.0