Complete Type Catalog of Trombiculidae sensu lato (Acari: Trombidiformes) of the U.S. National Entomology Collection, Smithsonian Institution
posted on 08.01.2021, 09:06
by Ricardo Bassini-Silva,

Fernando de Castro Jacinavicius

,

Cal Welbourn

,

Darci Moraes Barros-Battesti

,

Ron Ochoa
Mites in the family Trombiculidae sensu lato are parasites of terrestrial vertebrates, even humans, in their larval stage. There are more than 3,700 species of chiggers, and about one-third of these species are represented by type specimens in the Smithsonian Institution's United States National Museum Entomology Collection. Here we provide a catalog of all primary and secondary type specimens of chiggers (holotype, paratype, syntype, lectotype, and paralectotype) housed in the collection. Listed herein are 1,026 type specimens with 645 representing holotypes, 782 paratypes, 69 syntypes, 19 lectotypes, and 16 paralectotypes of larvae, deutonymphs, and adult chiggers.

History
Series
Smithsonian Contributions to Zoology
Publication date
08/01/2021
Funder(s)
Smithsonian Institution; National Museum of Natural History; USDA Agricultural Research Service; Conselho Nacional de Desenvolvimento Científico e Tecnológico; Fundação de Amparo à Pesquisa do Estado de São Paulo; Coordenação de Aperfeiçoamento de Pessoal de Nível Superior–Brasil.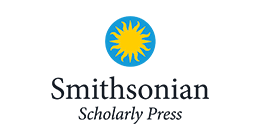 Categories