Diuron from Maui Sugarcane Field Runoff Is Potentially Harmful to Local Coral Reefs
book
book
Books are generally long-form documents, a specialist work of writing that contains multiple chapters or a detailed written study.
posted on 12.09.2019
by

Thomas C. Royer

,

Patricia A. Tester

,

Thomas N. Stewart
In a grassroots effort to identify stressors influencing the health of Maui's coral reefs, samples for the pre- and post-emergent herbicide, Diuron, were taken in July–August 2013, prior to, during, and after the passage of Tropical Storm Flossie on the south central coast of Maui, Hawaii. Diuron is routinely used on sugarcane fields adjacent to Hawaiian coastal waters and is a component of the anti-fouling paint used on small boats. It inhibits photosynthesis of terrestrial plants at concentrations as low as 0.1 parts per billion and can be lethal to endosymbiotic dinoflagellates in corals at concentrations less than 3 parts per billion, a concentration measured in runoff samples taken during this study. While Diuron was not detected in samples taken beyond the coastal outfall or in an adjacent boat basin, this effort provides evidence that a detectable influx of Diuron into Maui's coastal waters can result from a single rain event. Further, this study will inform efforts to support a ban on the use of Diuron in the wet season and guide monitoring efforts to better understand the effects of Diuron in coastal areas.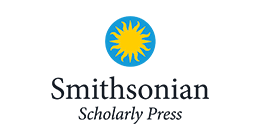 Categories
History
Publication date
08/10/2014
Licence
CC BY 4.0