East–West Interchanges in American Art: A Long and Tumultuous Relationship
book
book
Books are generally long-form documents, a specialist work of writing that contains multiple chapters or a detailed written study.
posted on 11.09.2019
by

Cynthia Mills

,

Lee Glazer

,

Amelia A. Goerlitz
The East–West Interchanges in American Art symposium was convened at the Smithsonian American Art Museum on October 1–2, 2009. It is one of a series of Terra Symposia on American Art in a Global Context, which are supported by a generous grant from the Terra Foundation for American Art. The Smithsonian American Art Museum organized the symposium in partnership with the Freer Gallery of Art and Arthur M. Sackler Gallery and the Smithsonian Asian Pacific American Program.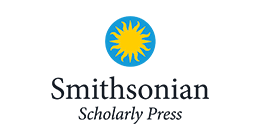 Categories
Keyword(s)
History
Series
Proceedings and Edited Collections
Publication date
21/02/2012
ISBN (print)
978-1-935623-08-3
ISBN (online)
978-1-944466-36-7
Funder(s)
Smithsonian Institution; Freer Gallery of Art and Arthur M. Sackler Gallery; Smithsonian American Art Museum
Licence
CC BY-NC 4.0