book
book
Books are generally long-form documents, a specialist work of writing that contains multiple chapters or a detailed written study.
posted on 12.09.2019
by

Kamal M. Ibrahim

,

Shruti Dube

,

Paul M. Peterson

,

Hasnaa A. Hosni
A vegetative key, descriptions, and illustrations for the identification of 199 native and naturalized grasses that occur in Mali are presented. In addition, we provide a modern classification, glossary of terms, and indexes to scientific and common names. The key is based on vegetative characters to allow identification of specimens that do not have flowering structures (inflorescences and spikelets). Two new combinations are made, Urochloa orthostachys and Urochloa stigmatisata, and we lectotypify Panicum orthostachys.
History
Series
Smithsonian Contributions to Botany
Publication date
26/10/2018
Funder(s)
Smithsonian Institution; National Museum of Natural History
Licence
CC BY-NC 4.0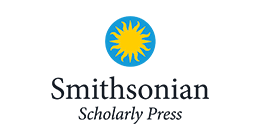 Categories
Licence
CC BY-NC 4.0