New Insights into the Cleaning of Paintings (Proceedings from the Cleaning 2010 International Conference, Universidad Politécnica de Valencia and Museum Conservation Institute)
book
book
Books are generally long-form documents, a specialist work of writing that contains multiple chapters or a detailed written study.
posted on 17.09.2019
by

Marion F. Mecklenburg

,

A. Elena Charola

,

Robert J. Koestler
The present volume brings together the papers and posters presented at the "Cleaning 2010 International—New Insights into the Cleaning of Paintings" conference that was held at the Universidad Politécnica de Valencia in Spain, in collaboration with the Smithsonian's Museum Conservation Institute. This was the first major international conference on this topic in two decades. The 20 papers and 19 extended abstracts presented at the conference are included in this publication, grouped into four main categories: Ethics, Aesthetics, Training, and Documentation; Traditional Media: Egg Tempera and Oil; Modern Paints; and Cleaning systems. Within each category, the papers and extended abstracts are grouped by the specific topic they address to
make it easier for the reader to find all related material in one section. A summary of panel discussions held at the end of the conference has also been included. All papers and abstracts included in this publication have been peer reviewed. The aim of the conference was to provide a knowledge exchange forum and to produce a publication that assembles the latest developments in the various studies addressing the problems that affect paintings. These range from normal soiling to removal of aged varnishes, from the effect of solvents on paints to the subsequent changes in their mechanical behavior. The cleaning of unvarnished paintings is one of the most critical issues that was discussed. Finally, different cleaning techniques, such as gels, soaps, enzymes, ionic liquids, and foams, as well as various dry methods and lasers, are discussed in various papers and extended abstracts. Although the conference was organized in Spain, the United States contributed 21% of the contents, followed by Spain and Italy, both with 16%; the United Kingdom and Germany, each with 9%; and Canada, the Netherlands, and Portugal, all with 5%. The rest are individual contributions from Australia, Norway, Switzerland, Poland, and Greece.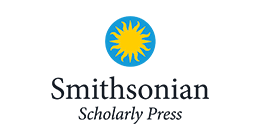 Categories
History
Series
Smithsonian Contributions to Museum Conservation
Publication date
12/04/2013
Funder(s)
Smithsonian Institution; Smithsonian American Art Museum; Museum Conservation Institute
Licence
CC BY-NC 4.0