Smithsonian Plant Collections, the Guianas, 1991–1993 and 1995–2000, Bruce Hoffman
book
book
Books are generally long-form documents, a specialist work of writing that contains multiple chapters or a detailed written study.
posted on 12.09.2019
by

Sara N. Alexander

,

Bruce Hoffman

,

Carol L. Kelloff

,

Vicki A. Funk
Part I provides the collector's notes on trips with maps in chronological order. Part II lists collection localities, with collection number ranges, habitat descriptions, geographic coordinates, and assisting collectors. Part III lists collections in numerical order with identifications and authors. Part IV lists collections ordered by determined name.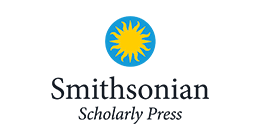 Categories
Keyword(s)
History
Series
Smithsonian Contributions to Botany
Publication date
22/09/2014
Funder(s)
Smithsonian Institution; National Museum of Natural History
Licence
CC BY 4.0