Stomatopod Crustaceans from Mayotte Island (Crustacea, Hoplocarida)
book
book
Books are generally long-form documents, a specialist work of writing that contains multiple chapters or a detailed written study.
posted on 12.09.2019
by

Joseph Poupin

,

Régis Cleva

,

Jean-Marie Bouchard

,

Vincent Dinhut

,

Jacques Dumas
A collection of stomatopods assembled during the KUW 2009 expedition to Mayotte Island and deposited in the Muséum national d'Histoire naturelle Paris is studied with a review of previous records from Comoros and Mayotte Island. In total 14 species are recognized 3 of them being new records for this region. A brief comparison with other regions studied for stomatopods indicates that sampling is still insufficient in Comoros and Mayotte and that dozens of species remain to be inventoried in that region.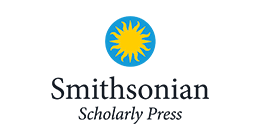 Categories
History
Publication date
06/06/2019
Licence
CC BY-NC 4.0